Utah EPSCoR hosts Miss America in Salt Lake City, promoting women in STEM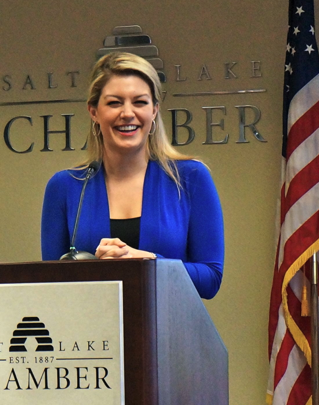 Utah EPSCoR, along with Prosperity 2020, USTAR and The Leonardo hosted Mallory Hagan, the reigning Miss America, in Salt Lake City on May 10, 2013 in an effort to promote Utah women in Science, Technology, Engineering and Math education. Hagan, who studied bio-medical science at Auburn University for one year before changing directions and moving into the marketing area, spoke on the importance of igniting an interest in science at an early age.
"There are so many kids across the nation who don't have a favorite subject, who don't enjoy school, and they are in the first, second and third grade," she said. "That's really disheartening because we want kids to want to learn. We need to catch them early on otherwise there's no hope for the rest of their education process."
Ms. Hagan specifically stressed the importance of providing strong mentors who can illustrate the diverse opportunities available to students through science. According to Hagan, science is often perceived to be difficult and therefore out of reach for most students. She addressed the need to make science more approachable by connecting it to activities and topics that would interest young people.
"We can do that by showing them the really cool careers that come out of STEM," she said. "There are so many kids who just don't know. They don't understand that there's so much they can do."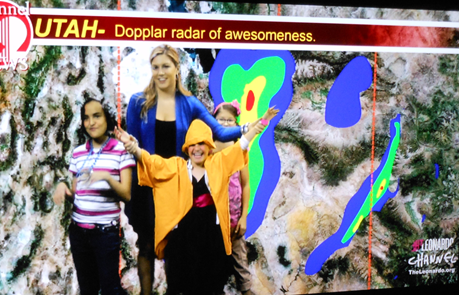 Ms. Hagan was able to interact with a diverse group of students, beginning with Utah State University's Sunrise Session at the Little America Hotel. During a private breakfast with female undergraduates, Hagan discussed her personal experience with higher education and the importance of STEM. She later spent the afternoon at the Leonardo Museum with K-12 students, exploring science at designated workstations where the students were able to explore art, physics and digital design.
Miss America's visit to Salt Lake was a valuable addition to a larger campaign designed to encourage STEM education statewide. The 2013 Utah State Legislature recently appropriated 10 million dollars for a STEM Action Center, which will be used to enhance STEM education in K-12 institutions across the state.  Ms. Hagan participated in a Prosperity 2020 press event at the Salt Lake Chamber of Commerce, where the Executive Board of the STEM Action Centers was announced and spoke abut the importance of STEM education (http://www.prosperity2020.com/blog/).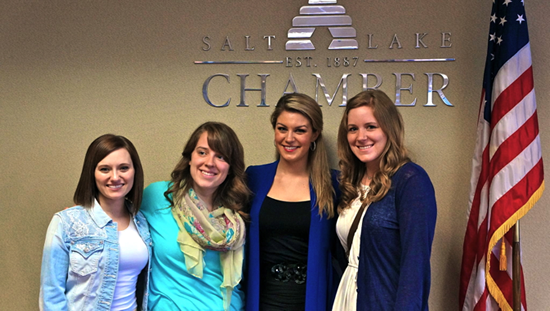 Utah EPSCoR is delighted with the success of the day spent with Miss America 2013 promoting STEM Education in Utah.
News Articles
Miss America 2013, Mallory Hagan's inspiring visit to Utah is generously supported by the following STEM advocates:
To join this list of sponsors, please contact ellen.burns@usu.edu